KELLY PARK'S
NEW BOOK!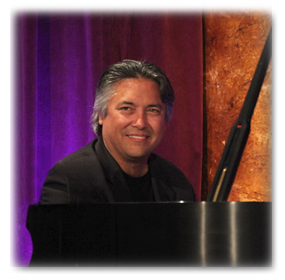 Hello and thank you for visiting my website! My name is Kelly Park and I am a professional pianist, drummer, arranger, and composer. My background is mainly in the jazz and popular music field, I hold a Bachelor's of Music in Jazz Composition and Arranging from the Berklee College of Music in Boston, and was also a faculty member at Berklee, teaching harmony, theory, and arranging.

I also am a music producer, many of the albums I have produced (and arranged or played on) can be viewed on my "Discography". Very often, I work as a Musical Director for singers, notable Shawn Ryan Russ Lorenson, and am currently the "House Musical Director" for the Rrazz Room. I was Musical Director for the Rrazz Room Anniversary show on March 17, 2009 which included such notables as Rita Moreno, Sally Kellerman, Petula Clark, and Paula West.
Thanks again for visiting, check out my calendar and hope to see you at a performance soon!